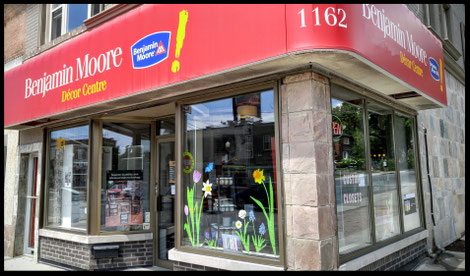 EARLY 2018 WALLPAPER COLLECTIONS ARRIVE
MISUTO: KHROMA

Emerald, russet sapphire, gold, silver and black are the main colours motifs in the collection assigned stunning elegance. Classic water lily and plant motifs that due to the surface texture creates a subtle resonance. For each patterned design are offered several monochrome motifs for  ideal combinations.
LINA: KHROMA

Belgian Khroma's "Lina" catalog features all forms of classic stripe, line and belt patterns.  One can find elegant stripes with gloss, ornamental stripes, lines of velour, contrasting stripes, very delicate lines, and very modern versions of stripes. The ultimate book of stripes!
ABOUT KHROMA
The charming Lys Valley, in the North of Belgium, has been the home base for the family Masureel for many years. In 1850, the Masureel family started their own business in this region in the textile industry. At the end of the 20th century, Masureel international started printing on nonwoven wallcoverings and textiles becoming one of the leaders in this technique. Today,  the label "Khroma" is steeped in this historical background. "Khroma" is a brand name for high level collections with quality nonwoven wallcoverings and fabrics.
LOFT: MARBURG

Loft transforms walls into concrete surfaces, covers them with a subtle patinas and dazzles with fantastic 3D effects. The pattern book offers seven designs: Faded stripes detailed with  small, shiny rectangles; a sisal pattern in five natural shades; a look that shifts between concrete and grained leather; a bark-like weave with slightly shimmering contours; more faded stripes but with a different embossed pattern; little boxes with filled and "empty" designs; and 
a pure concrete look embodying the charm of days gone by.
ABOUT MARBURG
One of the oldest wallpaper manufacturers in Europe, Marburg prides itself on its 170 years of inventiveness, uncompromising quality, attention to detail and passion for wallcovering. The Marburg Wallpaper Factory is a medium-sized family firm, led by the fifth generation of the founding family. Products are 100% "made in Germany". The Marburg Wallpaper Factory is famous throughout the world for unique crushed-look designs, wall dressings with rhinestones and pearls, wallcoverings that glow.
BROWNSTONE: WALLQUEST

ABOUT WALLQUEST
The Lafoy family of Lyon, France have been involved with wallpaper since the 1820's. Today WallQuest is one of the most innovative wallpaper manufacturers in the world. Quality, colour and design, product innovation and unwavering dedication to tradition have earned the company a respected place in the global home furnishings sector. Its products are made in the United States and sold in more than sixty countries. The company is family owned and operated just like Henry Lafoy would have liked.
WOODLANDS RESOURCE: DAISY BENNETT

ABOUT DAISY BENNETT
Passionate about colour and design, Daisy Bennett strives to create a sense of fresh style for every home and product she designs. Dubbed the "Queen of Print", English designer (now living in the USA) Daisy Bennett has won worldwide acclaim for her first of many successful fabric and wallpaper collections.