VILLAGE Customer James recently sent us pics of a dresser, newly painted with exciting new MINERAL-based COTTAGE PAINT, now available at Upper Village Paint & Wallpaper.

Here's an image of a piece of furniture from the same set as James' dresser. A 'BEFORE' picture. Worn. Dull finish. A bit tired looking.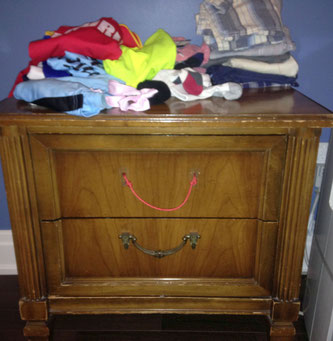 COTTAGE PAINT to the rescue. No sanding required. No stripping. No priming. COTTAGE PAINT even goes over laquered finishes. Just clean the surface and paint! Whatever colour you desire!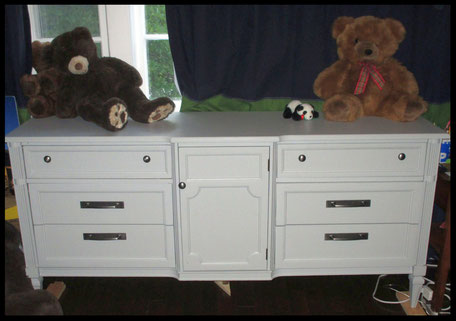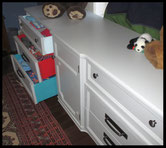 Note the clean smooth look. James used COTTAGE PAINT's SERENITY line which has a satin finish. Flat finishes are also available. The side view shows bright colours that are revealed when the drawers open!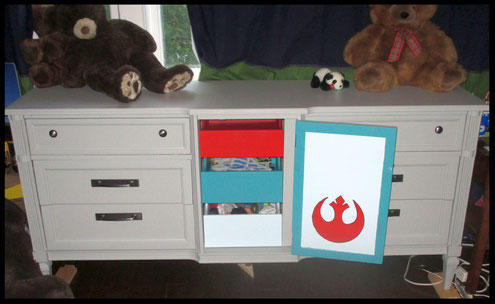 This front view reveals more colour behind the front cabinet.
Thank you James for sending us the pics. Looks great!
To find out more about clay and mineral based COTTAGE PAINT, email here, call Upper Village Paint & Wallpaper at 647-352-6119 or visit us here at 1162 Eglinton Ave W, just east of the Allen.